You are hereBlogs / lisa savage's blog / #Zumwalt12: More Harmful To Agree To Pay Federal Income Tax Than It Is To Choose To Refuse
#Zumwalt12: More Harmful To Agree To Pay Federal Income Tax Than It Is To Choose To Refuse
---
Jason Rawn being arrested in Bath June 18, 2016 (photo: Regis Tremblay)
The youngest member of the Zumwalt 12 is Jason Rawn, a Maine permaculture worker and dedicated international peace activist. Jason has traveled to Jeju Island in South Korea to stand with villagers resisting the destruction of their traditional fishing and farming economy by a naval port for ships like the Zumwalt destroyer, and to Okinawa to stand with people resisting U.S. military bases there.

The outcome of the three day trial, which concluded yesterday, was a verdict of guilty and a fine of $250. According to Jason, "Most of us told the judge we'd refuse to pay fines. We were sentenced to 30 hours of community service. The jury only took about 15 minutes deliberating. I heard that three members of the jury re-entered the courtroom to observe sentencing after they were dismissed."

I am excited to be able to share Jason Rawn's testimony from February 2, day two of the Zumwalt 12 trial. It is one of the best short essays on the folly of militarism as an economic model that I have ever read.
Jason Rawn
I have waived my right to remain silent. My testimony here is in support of the reasonableness (not "rightness") of my obstructing the public way last June. From the get go I will say that my actions on June 18 do not support the status quo. This is intentional. Many of us learned a bit about Thoreau in school. We have at least some grasp of "civil disobedience" and understand that civil disobedience is a real thing with a long history in the US and elsewhere. I think the popular anecdote is that Ralph Waldo Emerson went to bail Thoreau out of jail where he was because he refused to pay taxes in support of the Spanish-American War.
"What are you doing in there," Emerson asks his friend.
"What are you doing out there?" Thoreau replies.

Just because we prefer not to look at something, that doesn't mean it's insignificant.

Just as Justice Billings is allowing testimony in this trial regarding our motives for obstructing the public way, so it makes sense to consider where the $4-7 billion Zumwalt warships go once they leave Bath, to be loaded up with over $84 million worth of ammunition each and heading to US war bases on foreign soil thousands of miles from home to do or to threaten to do exactly what they were manufactured to do:
Destroy hundreds of targets at a rate of up to ten per minute!
I'm going to give some easy to find facts and figures as part of my testimony, and I will argue that war profiteers General Dynamics steal from US taxpayers and the City of Bath in multiple ways. It's important to have an understanding of how the products made by workers here in Bath affect not only Bath, but the state of Maine, the nation, our whole planet.
But first I'll tell you a little more about my history as a dedicated peace person, someone concerned enough about the crimes of war and war profiteering to actually stop investing my hard-earned money in them, regardless of potential persecution. My opinion is that in the big picture, it's more harmful to agree to pay federal income tax than it is to choose to refuse to pay.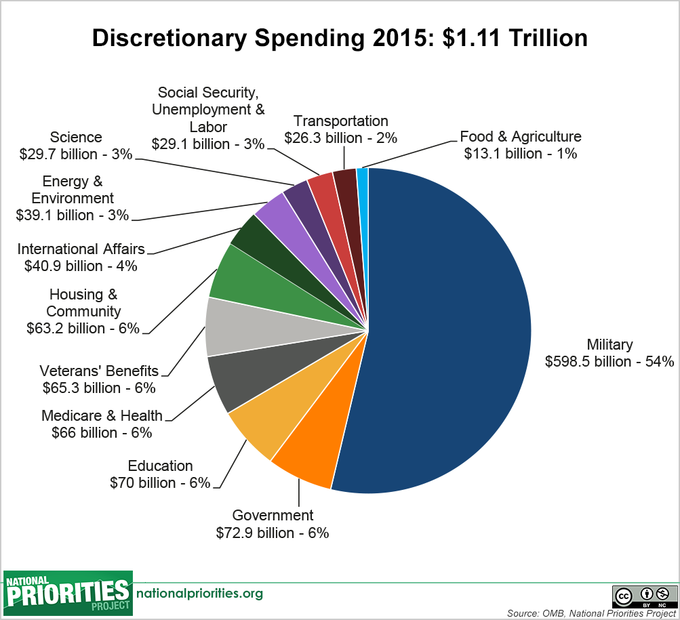 About ten years ago, I became a War Tax Resister (WTR). I stopped paying the IRS because I learned that more than 50% of the discretionary portion of the US budget is misinvested every year in war through war profiteering corporations like General Dynamics.
WTRs are conscientious objectors to paying taxes that fund organized violence.
Some file, but instead of sending a check, send a letter explaining that they'd gladly pay federal income taxes if the money wasn't going to be used to pay for war and war profiteering. Others send a check, but withhold a certain percentage or a symbolic amount. Still others deposit their "redirected" funds into escrow accounts or donate to grassroots peace organizations, school music programs, etc.
As for me, last time I made more than the taxable amount, somewhere around $10,000, I redirected the full amount - I think it was around $1,200 - to local organizations, including WERU Community Radio and Maine Organic Farming and Gardening Association (MOFGA), hosts of the Common Ground Fair.
Basically, WTR is a form of divestment from war and war profiteers. Since then, I have been living in voluntary poverty. I believe in working with others to achieve common goals, but I refuse to pay for war.
War profiteering, getting rich off of war, is a lucrative form of organized crime, a kind of thievery that involves the funneling of our tax dollars through the IRS and war profiteering corporations to benefit a tiny group of political and financial elites. US-based General Dynamics, corporate owners of the world-class metal fabrication facility Bath Iron Works (BIW), consistently ranks as one of the world's top ten war profiteering corporations. In addition to the Darth Vadery Zumwalts, they also manufacture nuclear submarines, tanks, combat jets, private jets for the rich, etc.
Banner by the Artists' Rapid Response Team (ARRT!) of the Union of Maine Visual Artists
In 2013, General Dynamics reported earnings of $31.2 billion. Despite that, General Dynamics also attempted to fleece the City of Bath for over $6 million in tax breaks. These tax breaks were in the form of Tax Increment Financing (TIF) agreements. The people of Bath organized, however, and cut the corporate subsidy by $3 million!

But somehow, General Dynamics was still able to afford to give its CEO, former CIA operative Phebe Novakovic, a $12 million raise, pushing her total compensation to over $18 million in 2013 alone. Is that reasonable? Maybe not, but that's how it works: Bleed everyday people so the rich can take a few more million.
Zumwalt 12 co-defendant Bruce Gagnon
And in the meantime, the US military has been identified as having the largest or one of the largest carbon bootprints on the planet. This means that the US military and its activities contribute to climate change more than any other individual institution on the consumer end. It's widely recognized that climate change is a clear and present danger to life on our planet. War profiteering corporations such as General Dynamics make this magnitude of destruction possible. Actually, war and war profiteering drive climate change.

Another example of the big picture, long-term, exponential effects of a war profiteering economy is that, by fleecing taxpayers in the present, war profiteers strengthen the entrenched war-based economy into a future of endless war. Not a good legacy to be leaving our children. There are alternatives.
Maine's congressional delegation pledging allegiance at General Dynamics as a warship is "christened" [sic] April, 2014

The 5,600 jobs General Dynamics needs to fill in order to make its profits through BIW are important. But this 5,600 is a small number relative to the number of jobs that would be created by investing our tax dollars in peace. So while it's true that the war profiteering economy creates some wealth, investment in peace produces more prosperity for more people.
In their 2007 study "The US Employment Effects of Military and Domestic Spending Priorities," UMASS Amherst's Political Economy Research Institute demonstrates that, per billion dollars, investment in war creates fewer jobs and less general wealth than investment in four areas:
health care (50.2% more jobs, 29.3% increase in total wages and benefits relative to defense)

education (106.7% more jobs, 131.4% increase in wages/benefits)

mass transit (131.4% more jobs, 55.9% increase in wages/benefits)

and construction relating to weatherization and infrastructure improvements (49.7% more jobs, 22.9% increase in wages/benefits).
So while it may seem foolish or somehow disrespectful to discuss details about jobs and war profiteering right here in Bath, where 5,600 people are considered "lucky" to have decent union jobs at BIW, it's neither foolish nor disrespectful. Corporations are planning for their futures. These futures do not bode well for non-elites, those forced out of economic necessity to build weapons, those who will never receive a $12 million raise.
Or even a measly $1 million raise.
Jason Rawn, left, doing political theater at the Women's March on Maine! January 21, 2017
My comment: Jason, Thoreau would be proud of you.